In School This Week...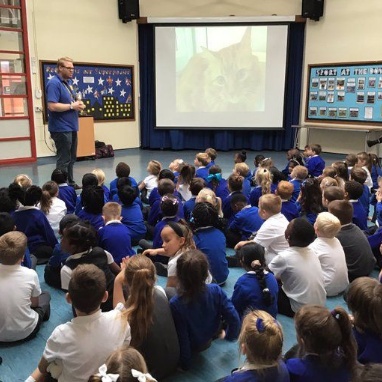 Children have enjoyed lots of activities in school this week.
On Tuesday, the children in KS1 and KS2 were visited by Jonathan from The Cats Protection who explained the work that they do and how to care for cats. Every child was given a leaflet and a cat mask to decorate.
Children from across the school took part in dance workshops on Wednesday with Education Group. They had the opportunity to celebrate a range of music styles including hip hop and musical theatre. The children all had a great time!