Home Working for Children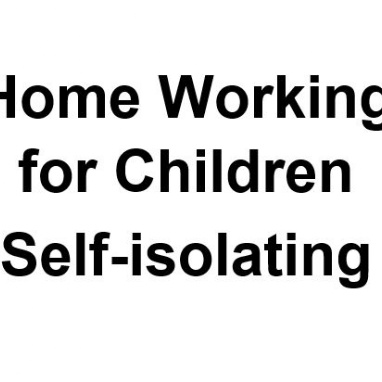 Dear Parents. As more and more families are needing to self isolate we are aware that many parents are looking for work that children are able to complete at home.
At the moment we ask that if children are self isolating with their families but are well enough to learn they complete the following:
Daily 20 minutes reading of any book, hard copy or on line
Daily learning of key words for their year group
Daily TT rockstars for 20 - 30 minutes (Years 3-6)
Daily SPAG.com for 20 - 30 minutes (Years 5 and 6)
Access on-line activities from BBC bitesize
Access any homework from the 'Homework' section on the website
Complete the home learning packs that can also be found in the 'Homework' section of this website.
Parents are asked, if possible, to down load the Smiling Minds APP and explore this with children.
We are currently preparing home packs for children should the government advise that schools need to close.
Please be aware that as of Monday 16th March the self isolation period has been extended to 14 days.
If anyone within the family has a cough or temperature everyone in the house must isolate for 14 days.