Sports Week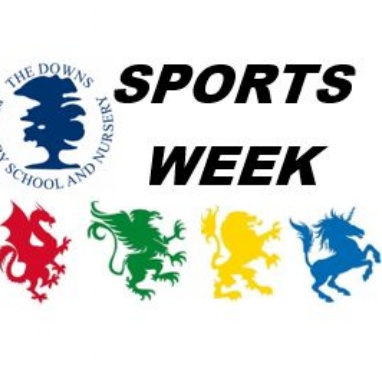 As we can't hold our usual Sports Day Event this year and next week is National School Sports Week, Mr Esteves has arranged a remote Sports Day/Week this year.
Sports Week (like sports day) has been arranged for next week – starting Monday 22nd June for the whole week, ending Friday 26th June. Activities are detailed in the attachment below. Videos showing each of the 12 activities are now on our YouTube channel with Mr Esteves modelling all activities - really worth watching! This is the direct link to the videos.

https://www.youtube.com/playlist?list=PLLe2GYPg02PVXWYjHATUXwo_IdIuFt4Z2
House points are awarded for taking part, one per activity, so please let your child's teacher know by email which activities have been completed, along with some photos if possible. For this year we will also award House points for any household member who also completes an activity and joins in. Children, your job is to get the whole family involved! The House winner from Sports Week will be announced the following week.
As part of National School Sports Week the following link will also direct you to a week of fun resources and challenges which the children able to complete at home – no specialised equipment will be required and the videos will explain each challenge. Active Essex will release each challenge, on a daily basis, throughout the week.

https://bit.ly/NSSWEssex
Please note that you use all websites and content at your own risk. Resources made available through the lists are subject to third party terms and conditions and copyright law. Access to resources is in most cases free of charge, but it is your responsibility to check whether you have to pay to view and/or copy specific content contained within the resources.
It is your responsibility to monitor your child's use of any of these websites and their suitability for your child.